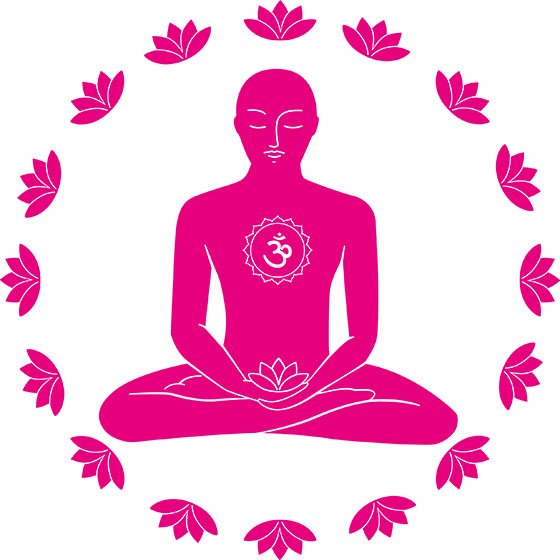 Yoga is life. Yoga is you. Get inspired by this online training. Strengthen your heart awareness, get clarity and reach your goals. Follow your heart. Your heart knows the way and has the answers. This training helps you to reconnect with the wisdom of yourself. Be your Guru. Your Guru is your heart awareness which is your true you.
Learn to reconnect consciously with the great power within you. All what your longing for is within you. Just learn to listen to your heart and you will get the answers and guidance which you need.
This online course is all about you. As Dalai Lama just said: We need an education of the heart. Krishna, Mahavir, Jesus and all other great famous souls teached all love. Love is you. Love is your power. Your heart awareness is pure love. It is clear, and it is your power, your love and your wisdom. Just train your awareness again and you will have a great awareness which guides you clearly.
The way I'm teaching Yoga is about love and about you.
What you get in this online training
What you will find in this online training:
- Videos which show you rituals and exercises
- Download material
- Mandalas, mantras, rituals for you
- Heart Awareness part
- Self Coaching part
- Heart meditations

Yoga for Life 2 is a Heart Awarness training. It's organized in 4 courses. You can take 2, 3 weeks time for each course. When you finished one course go further to the next one. You can alwayse repeat the course to integrate it more.

In each course you will have a mandala or yantra which supports you and a mantra for your daily life which helps you to align yourself. There is also a ritual which goes with the mandala.

Part of this online training is also self-coaching part to get to know you better and to help you to reach your goals.

The core of this training is you and your wisdom. With the heart awareness training of this online training you will feel your power and you will learn to believe in the wisdom within you.

You're guided throught the whole training. Do the excercises step by step and take the time you need to integrate what you've learned. Make a step everyday. You can also stay one week with the ritual and mantra and then carry on with the next part of the course.
Where does love guides you? Follow your heart. Be happy.
Namaste
Lara

Get an idea about the online training
Watch one of the videos for free:



Get your online training now
Special offer Euro 50 (approx. INR 3500)
>Buy now

Buy all 3 Yoga for Life online trainings together for the special offer Euro 100 (INR 8500)
>Buy now

Have a look at
Yoga for Life 2 Heart Wisdom, Heart Teachings, Rituals Lara
Yoga for Life 3 "Heal Yourself and Be You"


Contact
If you have any course related questions contact us om@omcosmo.com .